Rising of the Anticorruption Training System (AC Project)
Under the Program "Prevention and Fight against Crime" (ISEC), the European Commission decided to grant CBA with funds for the implementation of "Rising of the Anticorruption Training System" Project.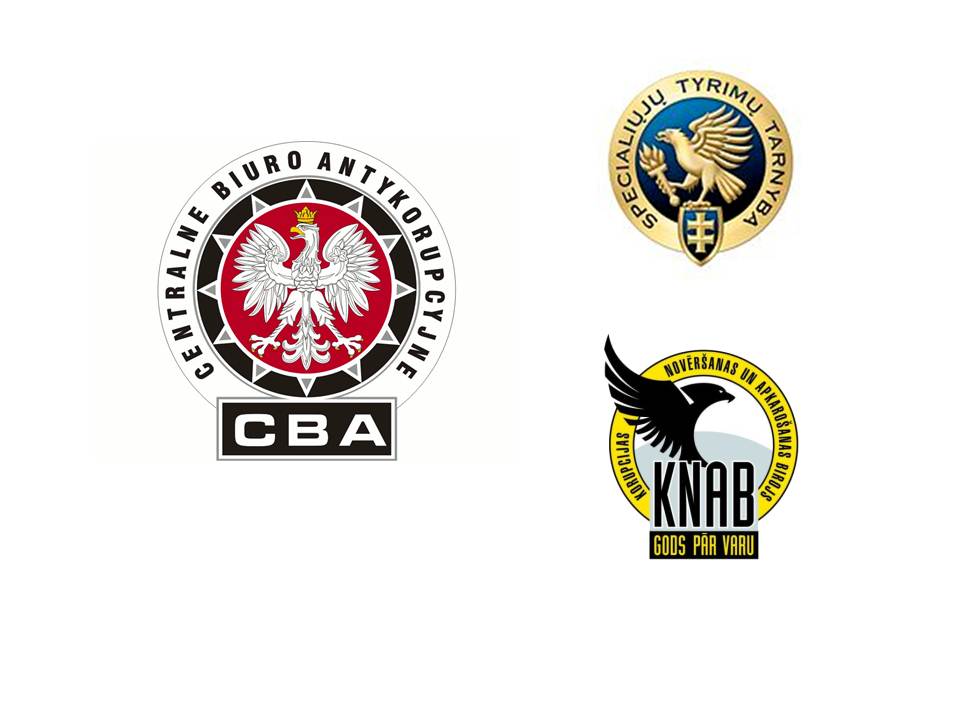 The beneficiary of the project is the CBA, while the co-beneficiary of the project is the Special Investigation Service of the Republic of Lithuania (STT), a partner of the project is the Corruption Prevention and Combating Bureau (KNAB) of the Republic of Latvia.
The project consists of two components - series of six training conferences planned for the years 2013 - 2015 and launch of an e-learning platform:
Series of 6th international anticorruption training conferences addressed to representatives of public administration, academia as well as institutions involved in the fight against corruption.
E-learning platform (creation of anti-corruption education tools and communication for officials, entrepreneurs and society in the frame of three components: corruption in public administration, corruption in business, the social impact of corruption).
Main themes of the training conferences:
functioning, structure, competences and tasks of participants' institutions (anticorruption authorities, police, prosecutor's)
legislation, starting from the creation of law through its implementation and enforcement after the analysis of specific examples
threats and anticorruption activities in the area of public procurement
map of corruption
operational-investigative activities
May 20, 2014 on website https://szkolenia-antykorupcyjne.edu.pl/ the e-learning platform was made available. Moreover on July 31, 2014 the English version of the platform was launched. More than 20 500 people have already registered and have participated in the proposed training.
Read also: